Real and Personal Property Tax Controversies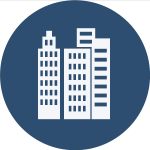 We have extensive experience and expertise in handling all types of real and personal property valuation and classification controversies during both the administrative and judicial appeals processes, from informal discussions with local assessors all the way to the State Supreme Court.  Our lawyers represent clients in virtually every type of business and industry and all manner of property types, including: retail, hotels, hospitals, office, pipelines, aircraft, mining, assisted living, chip manufacturing, data centers, mobile home parks, power generation facilities, solar, telecom, ranching, agriculture and more.
Transaction Privilege ("Sales") and Use Tax Controversies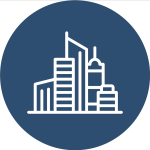 We represent clients before the Office of Administrative Hearing and in the Courts in controversies arising from Department audits, errors in taxation or classification of business receipts, and illegal or improper taxation of receipts. For example, in many instances controversies arise in this area regarding whether a particular business activity is taxable at all, and if so, in what manner. Our lawyers have obtained favorable decisions for our clients and taxpayers on these issues in settlements, rulings from the Tax Court and in published opinions in the Arizona Court of Appeals.
State & Local, Foreclosure, Liens & Valuation Litigation
We represent clients in other types of valuation and tax controversies including excise taxes such as the GPLET (Government Property Excise Lease Tax), the Model City Tax Code, foreclosure rights and redemptions, tax lien sales, and abatement of property taxes and removal of tax liens. We also represent clients in other specialty tax matters such as luxury privilege taxes and ADOT related tax matters.
Eminent Domain/Condemnation
We represent property owners in proceedings filed by various condemning authorities at all stages of the condemnation process. We have negotiated resolutions prior to litigation being filed as well as litigating complete and partial takings that could not be resolved prior to litigation. We have litigated both the valuation component of takings as well as the condemning authority's right to take property. We have also represented landowners in inverse condemnation actions and have expertise will all aspects of the valuation process.
Government Affairs/Legislation Counseling
MWM's lawyers have assisted numerous clients with legislation and other rule-making matters in Arizona. In particular, our lawyers regularly offer technical expertise and testimony before legislative committees and other policy-makers about proposed or pending changes to laws, rules or regulations dealing with state and local tax issues. For example, Paul Mooney has been appointed on three separate occasions by the Governor or legislative leadership to serve as a member of Joint Legislative Committees tasked with reviewing or revising Arizona's property tax laws related to the valuation of specific types of property in Arizona, as well as making changes to the administrative tax appeals procedures in Arizona. Our lawyers are also routinely asked to draft proposed legislation involving Arizona tax issues and review proposed legislation or provide expert testimony, if necessary, before legislative committees.
State and Local Tax Advice, Compliance and Planning
Although predominately our practice relates to controversies and litigation, we also assist clients with tax planning and strategies, compliance, and general advice.
OUR LAWYERS HAVE OVER 80 YEARS OF EXPERIENCE
IN REPRESENTING CORPORATE AND INDIVIDUAL TAXPAYERS IN DISPUTES WITH STATE AND LOCAL GOVERNMENTS IN ARIZONA AND SEVERAL OTHER STATES.
OUR TEAM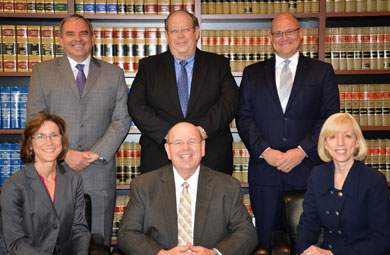 At Mooney, Wright & Moore, PLLC, our team of professional tax attorneys provide legal assistance for local and state tax matters, including contested tax disputes in judicial and administrative forums. Though our main focus is in property tax disputes, our team of Arizona tax lawyers offers experience in all areas of tax law. Our local Mesa tax lawyers can help with tax planning or legal advise in respect to tax consequences of various Arizona commercial transactions. Our team also provides assistance in analyzing proposed legislation on behalf of our clients, offering testimony as tax professionals before many legislative committees, and managing the sales audit process.