Mooney, Wright & Moore's state and local tax lawyers have handled some of the most significant state and local tax matters in Arizona. Those matters include contested tax matters in both administrative and judicial forums.
Our attorneys are also involved in providing legal advice and planning with respect to the Arizona tax consequences of a wide variety of commercial transactions. In addition, we analyze proposed legislation on behalf of clients and we have offered testimony as tax experts before various legislative committees on such issues. We have assisted many of our clients in managing the audit process in sales, use and other tax matters.
Although our principal focus is on property tax controversies, we have extensive experience in dealing with all areas of state and local taxation in Arizona.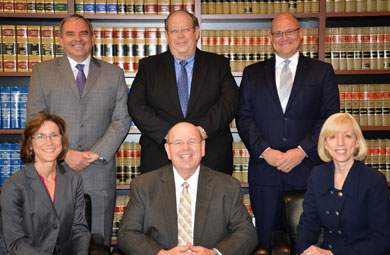 We work with major businesses, both inside and outside of Arizona, including companies owning mining properties, air and ground transportation, telecommunications, utilities, pipelines, retail, manufacturing, high-tech, oil & gas and other industries.
American Property Tax Counsel
Mooney, Wright & Moore is the Arizona member of the American Property Tax Counsel (APTC). The APTC is an invitation-only organization of law firms providing major portfolio owners with a single source of expertise and experience for all their property tax reporting and tax reduction needs. APTC covers the United States and Canada, serving clients in every category of real estate from apartments, office buildings, and shopping centers, to airlines, pipelines, mines, and everything in between.
Please contact us if you have questions about how we might be able to assist you.